3D Tours on LuxuryRealEstate.com
Along with photos and videos, the listing pages on LuxuryRealEstate.com feature 3D online models for website visitors to virtually tour the home. Matterport 3D Tours are seamlessly integrated, giving high-net worth buyers the chance to explore the three dimensional space of luxury listings. Providing a deeper level of engagement with a property through the 3D showcase is an immersive experience that centers LuxuryRealEstate.com as a leader in technological advancements of the global real estate industry.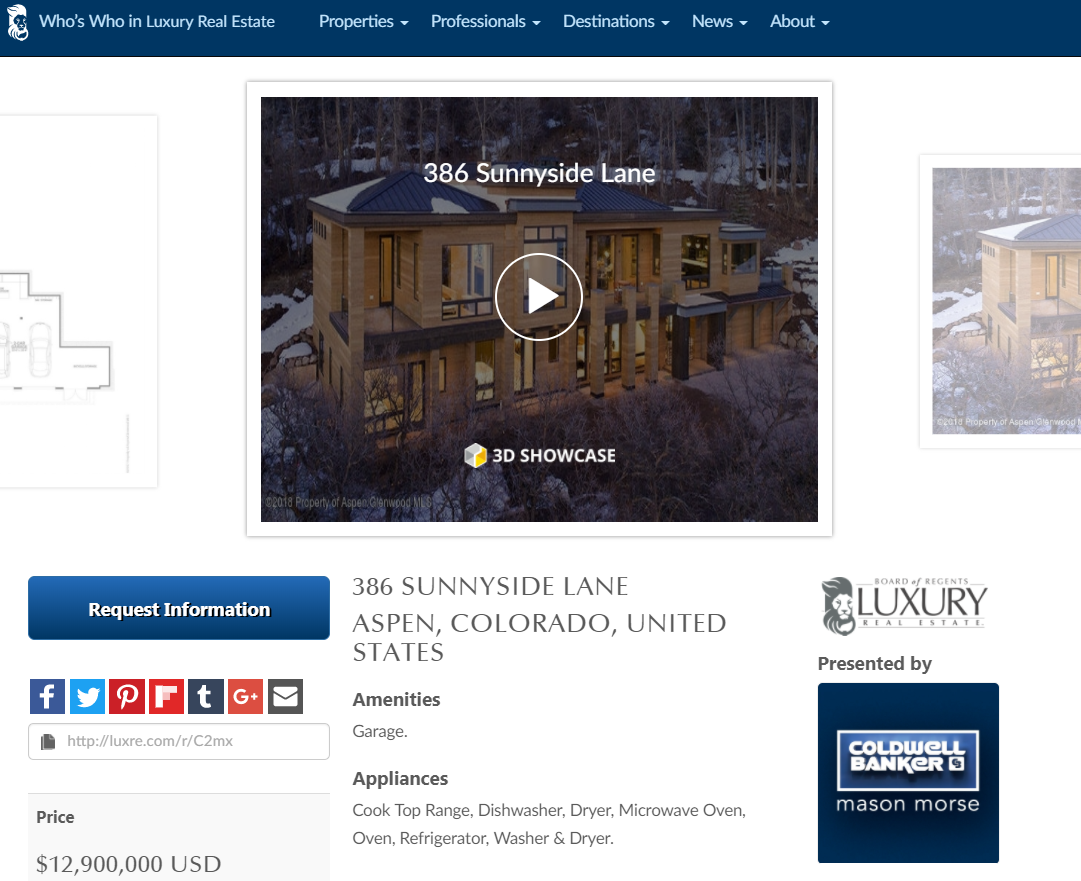 Luxury Real Estate Apple TV App
Who's Who in Luxury Real Estate is in living rooms everywhere with Apple TV. The Who's Who in Luxury Real Estate TV app showcases property videos from LuxuryRealEstate.com, giving Apple TV owners the ability to browse thousands of high quality videos and video tours of properties from the finest high end real estate companies and professionals across the globe. All listing videos on LuxuryRealEstate.com are automatically added to the Who's Who in Luxury Real Estate Apple TV App.