For more than 30 years, Who's Who in Luxury Real Estate has represented the world's top high-end real estate professionals and established a reputation for providing our members with the best possible marketing tools and solutions. Our award-winning website, LuxuryRealEstate.com, has remained the #1 portal for luxury properties on the internet since 1995, and consistently drives more traffic and high quality inquiries than any other website. LuxuryRealEstate.com has several times the number of properties over $1 million and provides access to more detailed content than any near-peer.
Lead management and integration with the Luxury Lounge
Individual IDX search capability
Top agent profiles
Social Sharing
Rich set of possible listing features
Single property websites for each published listing
Our award-winning Luxury Real Estate Magazine showcases our members' exclusive listings in coffee-table- quality issues, published three times a year, and distributed directly the world's most desirable audience. Our digital magazine extends our publication's distribution even further to reach over 100,000 of the most affluent households and individuals.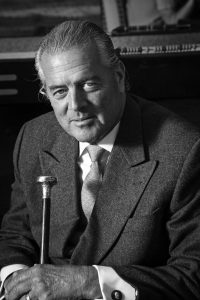 Over the years, we have watched and shared in the success of our members as their businesses have continued to thrive. The strength, quality and integrity of our members solidifies our network as a whole, and as a luxury broker in Seattle, I find it essential that we are in contact with one another. Our annual networking events provide an exclusive forum for members to make and strengthen these connections while discussing current real estate trends.
With the guidance of the Board of Regents (Regents.com), the governing body of Luxury Real Estate, the network represents the best in the business. To be eligible for membership and have access to our marketing, advertising and networking opportunities, companies/ individuals must represent properties in the top 10 percent of their market and demonstrate expertise in the marketing and sale of multimillion dollar properties.
We look forward to working with you.
John Brian Losh, Chairman
John Brian Losh has been selected as one of the 25 Most Influential People in Real Estate by Realtor Magazine, and one of the 35 Most Influential People in Real Estate by Unique Homes Magazine.