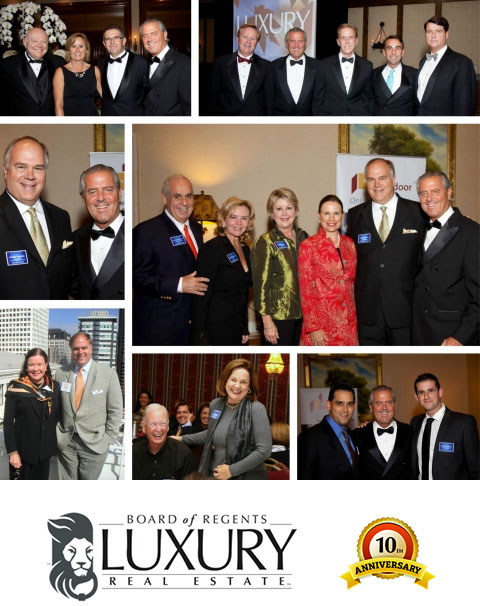 The Board of Regents is an exclusive network of the world's most elite luxury real estate professionals. It is the evolution of our Board of Governors, the leadership body that has determined the direction of Who's Who in Luxury Real Estate since 1986.
Regents are armed with an array of powerful, exclusive marketing tools and solutions which allow them to showcase their properties to targeted, elite buyers worldwide. They also enjoy prime placement on the award-winning website, LuxuryRealEstate.com, the leading portal for global luxury properties since its launch in 1995.
Each member of the Board of Regents exclusively represents a defined territory and has been selected based on their leadership and longstanding success in the real estate industry.
Learn more about the Luxury Real Estate Board of Regents, or search our listings for properties from Regents members.
Global Connections
Board of Regents members have a unique opportunity to connect with like-minded real estate professionals around the world. Through exclusive meetings and events, Regents create genuine relationships that turn into lifelong friendships.
These powerful connections allow the Regents to collaborate with one another on a personal level, further increasing their global reach. By doing so, they can more effectively showcase their local properties and expertise on an international scale.