Website Traffic
Visits (monthly average): 253,4777
Unique Page Views (monthly average): 6,573,112
Countries with Active Listings: 62
Total Dollars on LuxuryRealEstate.com: $240 Billion+ USD

Site Features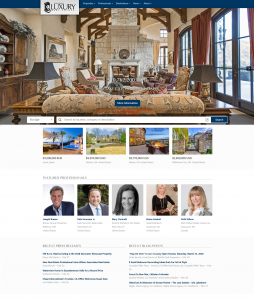 Mobile Friendly Responsive Design
Member, Property and Agent Sites
Developer's Portal
Property Videos
3D Virtual Tours
Currency Conversions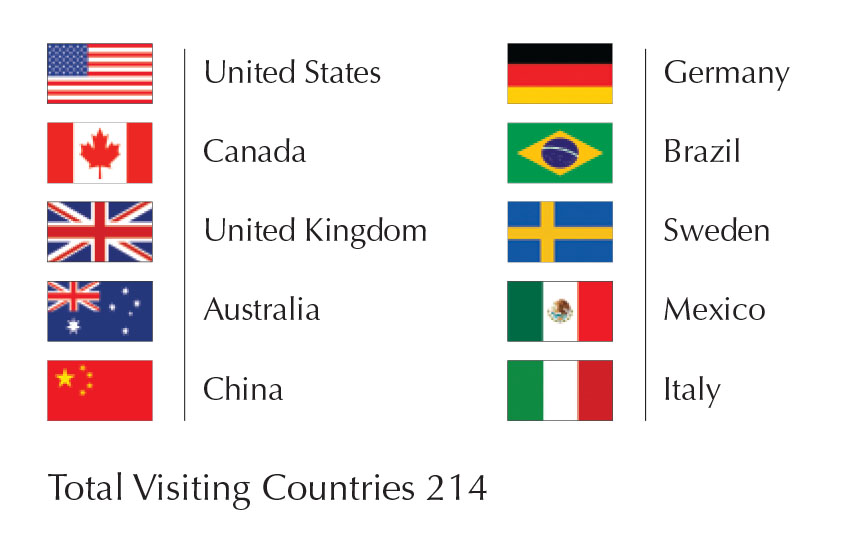 Global Luxury Search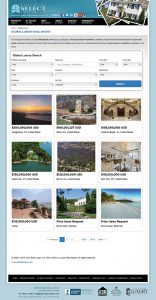 Generate Referral Business
With Global Luxury Search, your clients will be able to view the entire LuxuryRealEstate.com collection of listings without leaving your website – creating a new source of referral business for you. Your firm's contact information is displayed when a user inquires about a property. Additionally, other Who's Who in Luxury Real Estate members around the world display the Global Luxury Search link on their websites, promoting you and your properties!
Individual Sites for Members, Agents & Properties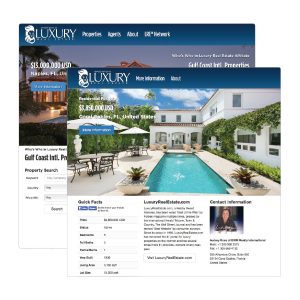 Individual websites are created for each member, agent and property of the network to increase online exposure
Features include:
Lead management and integration with the Luxury Lounge
Individual IDX search capability
Map search
Top agent profiles
Social sharing
Rich set of possible listing features
Single property websites for each published listing
Developments Portal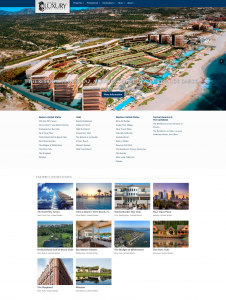 Reach a targeted, high-net worth demographic by showcasing your developments on the LuxuryRealEstate.com developments portal: LuxuryRealEstate.com/communities
Development members enjoy access to the Luxury Real Estate brokerage community through LuxuryRealEstate.com and annual networking events. They can also gain access to featured property placement for maximum exposure and use of all Luxury Real Estate marketing collateral.
Vacation Rentals
Trends show affluent travelers are seeking luxury home rentals as a vacation alternative. Feature your short term rentals on the LuxuryRealEstate.com Vacation Rental portal: LuxuryRealEstate.com/vacation_rentals